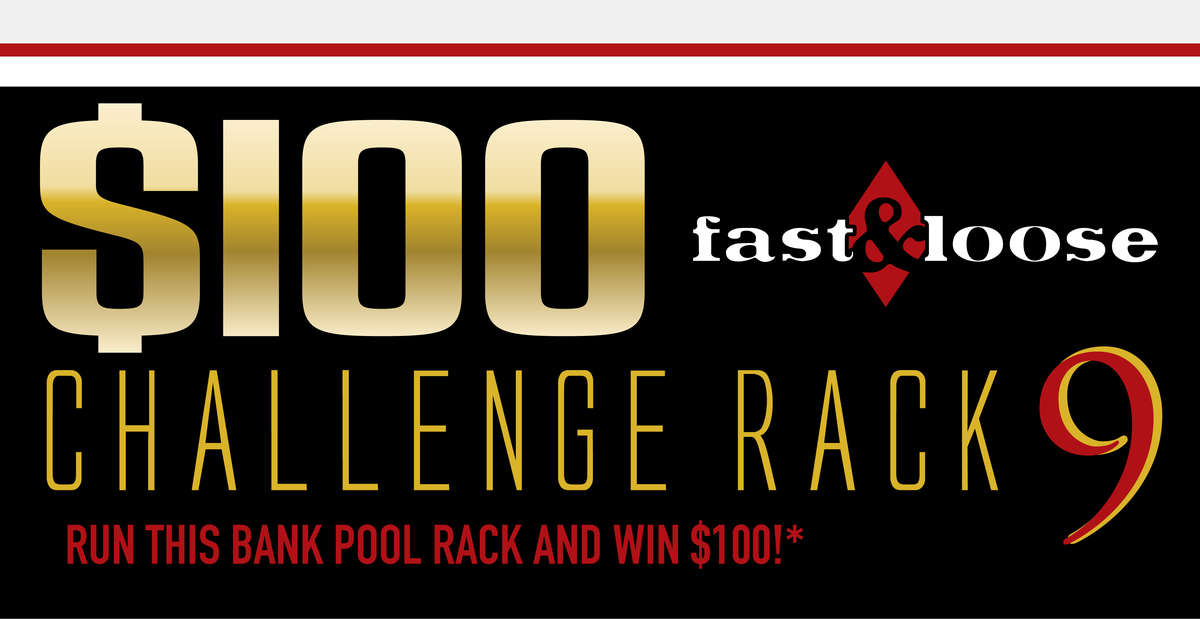 RULES & REGULATIONS
1. Set up your table
exactly as shown
(or mirrored)
2. Set up a camera (or have someone record you)
NOTE:
Table must fill at
LEAST 40-50%
of screen
3. Take ball in hand
4.
BANK
all balls in numerical order into any pocket (pocket facings are not considered rails)
5. Upload the video to YouTube
6. Copy and paste the video link to
fast&loose's Facebook page
The player to run the
MOST BALLS CONSECUTIVELY
by Midnight (PST) January 31st, 2018 will win a
$100
check from fastnloosedesigns.com
You may attempt/upload as many times as you'd like. Please check our
Facebook page
before uploading to make sure no one has run as many as you!
RACK MUST BE RUN IN CONSECUTIVE NUMERICAL ORDER. FOULS AND/OR SCRATCHES DURING RUNOUT WILL DISQUALIFY RUNOUT. VIDEO MUST BE UNEDITED (ONE CONTINUOUS RECORDING). JUMP CUES ALLOWED, LEGAL JUMPS ONLY. YOUTUBE LINKS ONLY. ONLY 9 FOOT TABLES ALLOWED. QUESTIONS/CONCERNS? EMAIL AT CHRIS@FASTNLOOSEDESIGNS.COM

ANYONE MAY ENTER AND ANYONE CAN WIN.
WINNINGS PAID OUT FEBRUARY 3RD, 2018