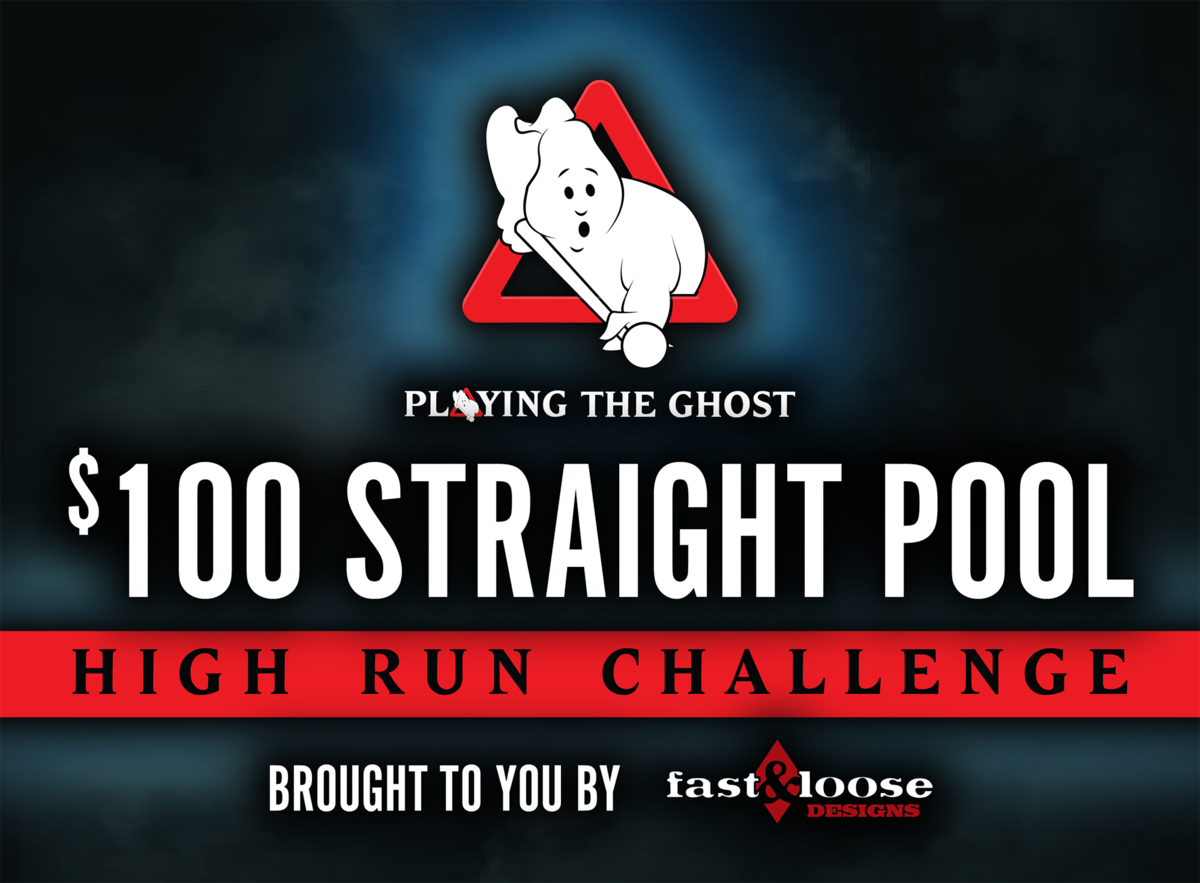 LEADERBOARD
1. Robert Keller - 94 Balls
2. Damian Rebman - 78 Balls
3. David Holbeck - 59 Balls


RULES & REGULATIONS
1. Set up your rack with 14 balls (
9' tables only
), leaving one ball out as your break ball
2. Set up a camera and
GO LIVE
in the
Playing the Ghost
Facebook Group
NOTE:
Table must fill at
LEAST 40-50%
of screen
3. Take ball in hand
4. Pocket your break ball and run as many balls and racks as possible
5. Any
non-obvious shots MUST be called
(simple pointing gestures). This can be any shot, but
banks
,
kicks
,
caroms
, and
combos MUST be called
6. Your run ends when you miss or foul (cue ball fouls only)
7. When your run is over, end your video and comment your number of balls to be reviewed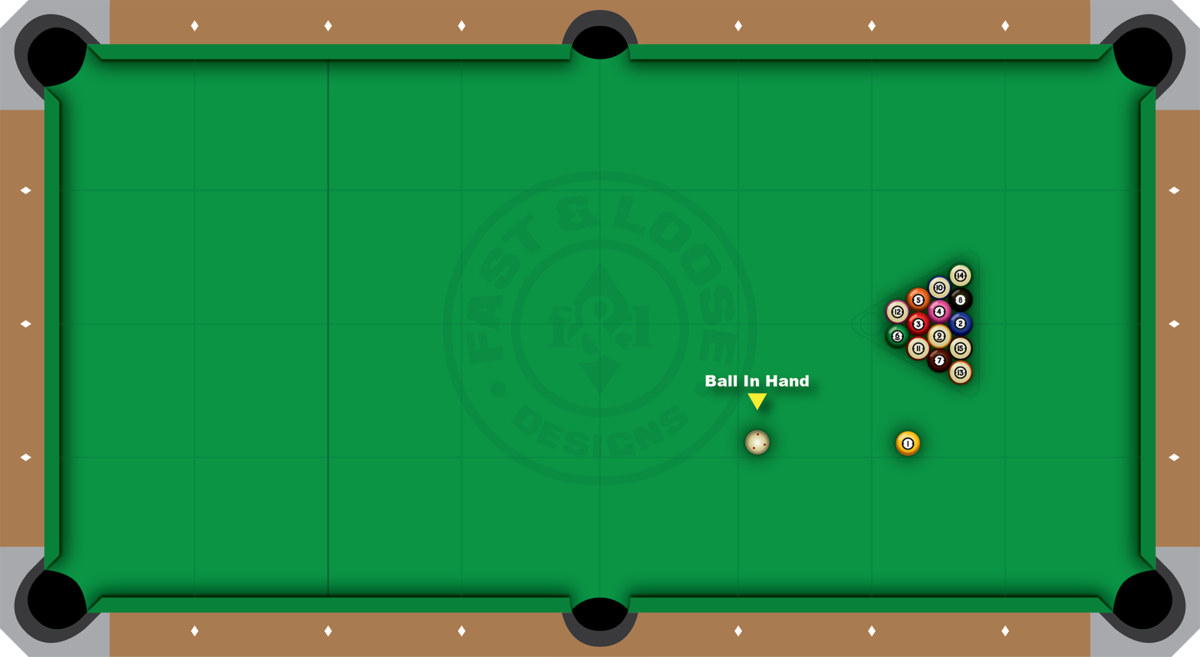 The player to run the MOST BALLS CONSECUTIVELY by Midnight (PST) September 30, 2020 will win a $100 check. 2nd place wins 2 free tees from fast&loose designs. 3rd place wins 1 free Playing the Ghost patch.

You may attempt/upload as many times as you'd like.


BALLS MUST BE RUN CONSECUTIVELY. FOULS AND/OR SCRATCHES DURING RUNOUT WILL END RUNOUT. VIDEO MUST BE UNEDITED (ONE CONTINUOUS LIVE STREAM). QUESTIONS/CONCERNS? EMAIL AT CHRIS@FASTNLOOSEDESIGNS.COM

ANYONE MAY ENTER AND ANYONE CAN WIN.
WINNINGS PAID OUT OCTOBER 4, 2020